What Are Motorcycles?
Motorcycles are often called bikes, motorbikes, or cycles. They are two to three-wheeled motor vehicles that can be used for a wide variety of purposes on a wide variety of terrains. Motorcycles vary greatly in design and care. Before purchasing a motorcycle, it is beneficial to educate yourself on the different options available to you.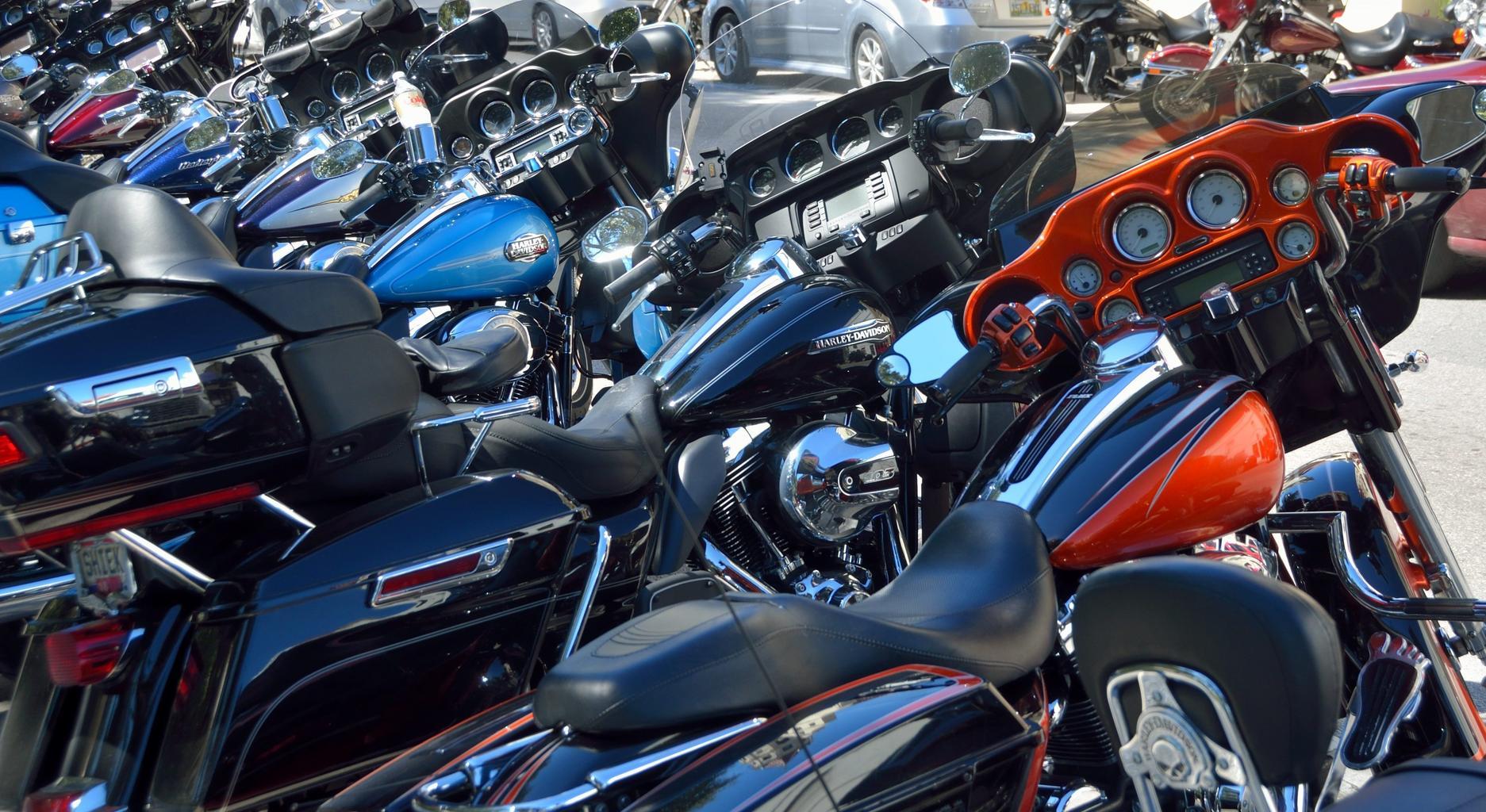 Types of Motorcycles
The following link is a visual guide to the different types of motorbikes available to you – as you can see, there is a myriad of options and, for many, that can be overwhelming. To mitigate that, let's take a look at some common ones.
Standard Motorcycles: As their name suggests, conventional motorcycles are a versatile and basic motorcycle. They are incredibly common due to their ergonomic design and cost-effective nature.
Cafe Racer and Scrambler Motorcycles: Technically, these fall under standard motorcycle but they are well-sought and, thus, merit their own category. Cafe racers have a more aggressive, forward-leaning seat. To contrast, scramblers resemble dirt bikes. Ultimately, though, both cafe racers and scramblers are both specialized standards.
Sportbikes: Sportbikes are built with speed and agility in mind. They are not super comfortable but are still desirable bikes due to their customizable nature. Sportbikes can be configured with any engine, seat, handlebar and overall design.
Touring Motorcycles: Touring motorcycles are some of the largest bikes on the road. Touring bikes are not meaninglessly large, though. They are incredibly comfortable and designed for long journeys and tours. In fact, there should be more than enough room for you and a passenger of your choice.
Cruiser Motorcycles: Cruiser motorcycles are built for slower, leisurely rides. Traditionally, they have lower seats, but the design can vary greatly as cruiser motorcycles, like standard motorcycles, are highly specialized.
Motorcycle Care
No doubt the next thing to consider is to find out how to care for a motorcycle. Why? Because cleaning is the most fundamental way to get to interact with and get to know your motorcycle. When cleaning, you can notice disastrous oil leaks, chafing, and other problems that could ruin your experience with your motorcycle. When cleaning, make sure to
lubricate properly
check your oil levels
check your tire pressure
tension correctly
Motorcycle History
Undoubtedly Motorcycles have been around for over a century. In 1894, Hildebrand and Wolfmuller became the first serial producer of our beloved bikes. In fact, the Hildebrand and Wolfmuller motorbike was the first to be called a motorcycle. The development of petroleum-fueled bicycles, however, began in 1885. The history of motorcycles is a long one, and for more information regarding it, you can visit numerous resources like this one, and educate yourself further. Motorcycles are a major commitment but an incredibly rewarding one.